Knows more about white water rafting rapids classes, so you able to understand and know which type of river that fits your liking and your ability on Bali rafting trips. Rafting trips are an extremely challenging type of adventure, using a rubber boat that can be inflatable. Besides using an inflatable raft, all members that would like to make rafting trips should use the life jacket and helmet.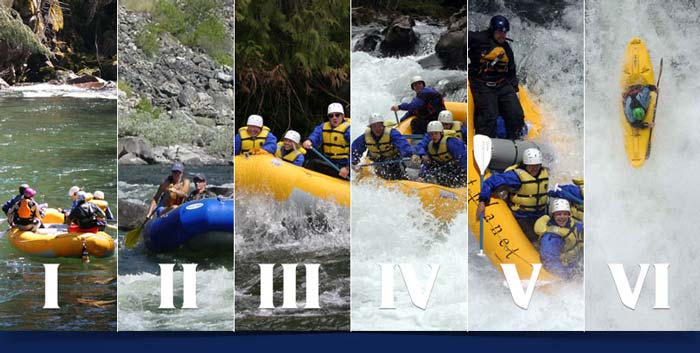 Whitewater rafting becomes better known as leisure water sport since the 1970s. Rafting can be a leisure water sport in Bali, for a beginner. Choose II-IV rapids class more than that it will be dangerous for a beginner. For professional rafter will look for an extreme river, from class IV-V.
Six Grades Of White Water Rafting Rapids Classes
Most of you who would like to join white water rafting in Bali and lightly aware of whitewater rafting levels and classifications will wonder! What are the different classes of rapids on rafting trips? Below is the 6 difficult rating scale of whitewater rafting level.
Grade 1 Rapids Class
Grade 1 rapids class required basic skill levels. Tiny Rapids and less maneuvering need it.
Grade 2 River Rapids Class
Grade 2 rapids class needs the necessary skill of paddling. There will be some big rock on a particular part of the river; it required maneuvering in specific areas.
White Water Rafting Class 3
What is a Class 3 rapids and are class 3 rapids dangerous for a beginner? Grade 3 need experience paddling skill, few small waves; there are rock and drop but small. However, you do not need to be an expert to do rafting in this class if you do it with a professional guide. Then the white water rafting class 3 is not considering as dangerous.
Class 4 White Water Rafting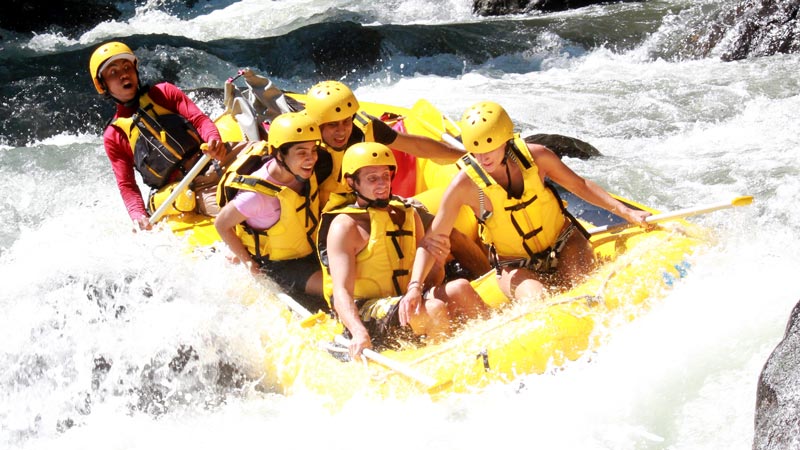 Are class 4 rapids dangerous? Grade 4 rafting class: Whitewater, Few medium waves, will occur, few big rocks, drop still considerable, required sharp maneuvers. If you a beginner on rafting activities, then you should not go along. Also, an experienced rafting guide should accompany you.
Class 5 River Rafting Rapids
Grade 5 rapids class: Large rocks, a giant wave, significant drop, precise maneuvering is exceedingly required, need very advanced skill on whitewater.
Class 6 Rapids Rafting
Grade 6 rapids class: This class is the highest class on the white water rafting rapids classification. Also, very dangerous and should not try if you are not a pro. Most people can consider this class, not navigable, and not safe due to enormous rock and high hazard, a significant drop. Rafting company will not do rafting on six rapids class. Individuals who survive this level can be considered a matter of great luck and as a suicidal adventure.
Bali Rivers Whitewater Rapid Classification System
Furthermore, Bali River's whitewater rapids classification range between 2 – 4 classes. More than that, the company provider will cancel the rafting trips. Also, River in Bali as several rapids classes and below are the top three rivers rafting in Bali:
Ayung River Ubud (Grade 2-3), very suitable for a beginner.
Melangit River Klungkung (Grade 4), very suitable for those who have done rafting twice and would like to get more adrenalin pump, still consider as Safe River for white water rafting.
Telaga Waja River Karangasem (Grade 3-4), very suitable for beginners and for those who seek more thrills.
Read More On, "The Difference Between Ayung River Rafting In Ubud Compared To Telaga Waja River Rafting In Bali" >>>