Your holiday in Bali will be even more enjoyable and more manageable by choosing a car rental service with a driver because this vehicle rental service offers many benefits and advantages that will make your trip more efficient and comfortable. On this page, I will discuss a guide on why choosing a car rental with a driver in Bali is a wise choice, the benefits offered, and how to select the best service provider. In addition, all information regarding holiday transportation guides using a rented car with a driver is based on our understanding of delivering tour packages and car rentals in Bali with drivers.
Bahasa Indonesia, Panduan Penyewaan Mobil di Bali dengan Supir.
Reasons to Choose Car Hire with Driver in Bali for a Fun Vacation
Renting an automobile with a driver in Bali allows you to enjoy your vacation without worrying about driving fatigue when faced with traffic congestion and congestion.
Furthermore, an experienced Tourism Driver will assist you in exploring the island of the gods quickly. So that you and your family can focus on the tourist attractions and holiday experiences Bali offers.
Find out why visiting Bali is easier with a car rental: Should you choose one with or without a driver?
Advantages of Car Hire with Driver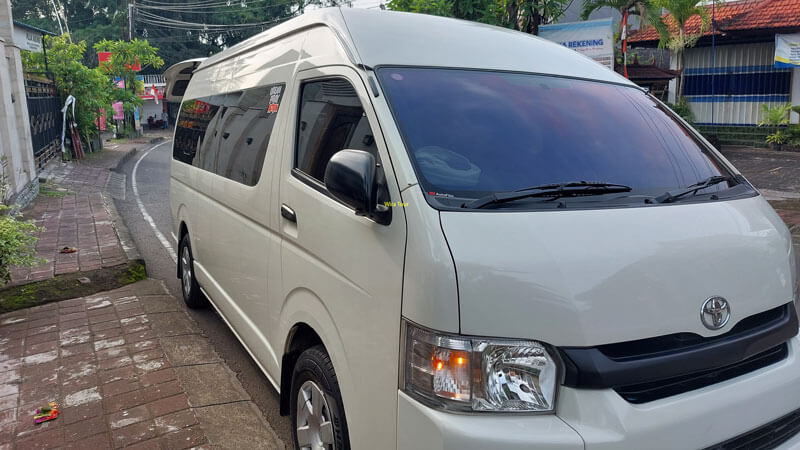 Convenience: Professional regional drivers will be very knowledgeable about Bali's road situations, and they will bring you to your destination quickly and safely.
Save Time: Tourist Drivers will know the shortest route and avoid traffic jams because they have done it many times for years.
Local Knowledge: Drivers can provide recommendations on tourist attractions, restaurants, and holiday activities that match your interests.
Flexibility: You can plan vacation itineraries and routes according to your wishes and travel budget in Bali. Then the driver will follow the itinerary that you made. In addition, experienced tourism drivers will tell you politely if, in the vacation itinerary in Bali that you make, some routes are in different directions or too far apart.
Maintenance Free: You don't need to wash or clean your car. Your driver will carry out this task, so you always drive in a pristine car condition.
No Need to Look for Parking: The driver will park the vehicle, saving you time and effort. Most tourist areas on the island of Bali require you to park your car from your destination. By using a driver, you will be escorted to your destination, and then your driver will find a vehicle parking space.
Check it out, Vacation Transportation Guide in Bali: Find the Best Options for Your Trip.
How to Choose the Best Car Rental in Bali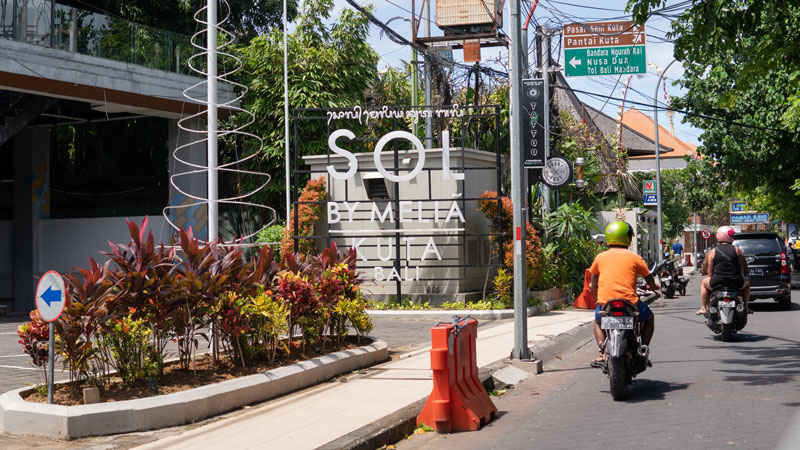 The followings are some tips or recommendations for choosing the best car rental service provider in Bali, including drivers:
If you have friends who have used driver services in Bali, ask them about recommendations from drivers that your friends have used before.
Compare prices and packages offered by different service providers. Refrain from being tempted by prices that are too low. Make sure all the things you will get without any additional costs that will make you disappointed.
Confirm cancellation policies, overtime fees, outside pick-up fees, and vehicle replacement if needed.
Order directly from car rental service providers in Bali with drivers because you will get full service from car hire companies in Bali with everything.
Consider Tour Packages – Some service providers, such as Wira Tour, offer tour packages in Bali, including car rental with driver and entrance tickets to tourist attractions.
Conclusion Car Rental Guide in Bali with Driver
Renting a car with a driver in Bali is a convenient, safe, and flexible way to explore this beautiful island. By choosing the right service provider, you can enjoy a great vacation and visit exciting destinations in Bali easily. So, don't hesitate to contact Wira Tour Bali and order a car rental with your driver now! Enjoy your dream vacation in Bali with the comfort and benefits of a car hire service with a driver.
Article Tips for Traveling to Bali Related