This article about Puri Lukisan Museum, well known Ubud museum with Balinese architecture, fantastic garden. Also on this page, you can find out the location, opening hours & entrance fee.
Indonesian language translation, click here! Museum Puri Lukisan Ubud.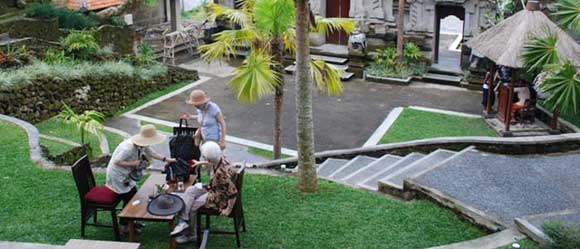 Planning to have a holiday in Bali, therefore don't miss to visit Ubud Bali! There are many things you can do in Ubud Bali, from Ayung river rafting Ubud, watching Ubud Kecak and fire dance performance, see the green scenery of terraced rice field and of course Balinese art museum.
Ubud Bali very famous amount of foreign visitor. These attract many tour package providers in Bali, provide Ubud tour package to domestic tourist and foreign tourists.
Besides the beauty of nature, Ubud Bali also very well-known for its art and culture. That is why Ubud become the center of museum location in Bali. Most of the art gallery in Ubud are paintings museums such as Arma Museum, Neka Art Museum, and Puri Lukisan Museum Ubud.
Museum Puri Lukisan Ubud is the oldest museum in Ubud Bali, and this museum specialized in Balinese traditional and modern paintings also carving especially wood carving.
If you like Balinese traditional paintings and wood carving, then we recommend you to visit Puri Lukisan Ubud while you are in Ubud Bali.
Art Collection Puri Lukisan Museum
The works of art in this museum placed in four different building in the museum area. To see all the artworks in this gallery, you have to spare your time at least 2 hours. There are many painting styles you can see most of them are modern and traditional Balinese paintings, from Batuan painting style, Sanur style, and Ubud style.
The painting collection of the museum labeled in English also very well curated and offer a beautiful garden. Not only painting you also able to see Balinese wood carving.
Puri Lukisan Museum Ubud Location, Opening Hours & Entrance Fee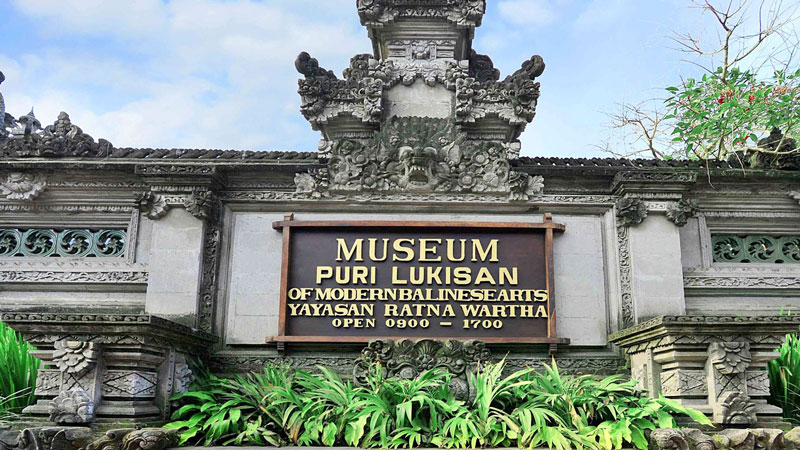 So, if you want to visit Museum Puri Lukisan in Ubud, definitely you went need the position of the museum. Museum Puri Lukisan located at Jalan Raya Ubud, Gianyar regency and very close to Ubud Palace and the Ubud art market, it is about 300 meters to the west.
It will be easier for you to get the location by seeing on Google map, therefore please use the map below!
Furthermore, Museum Puri Lukisan opens from 09:00 – 17:00 (Bali time), and it is open every day except on Nyepi day.
Also, the entrance fee ticket price is only IDR 85.000 per person for an adult. The entrance fee also includes a drink and cakes. For kids under 15 years old and accompanied by their parents are free of charge.
The Best Way To Visit Best Places In Ubud
So, if you stay in Ubud Bali, to reach Ubud attractions by meter taxi is the best choices. However, if you do not choose a hotel in Ubud? The best way to visit the best places in Ubud is by using Bali car hire with driver.
You must be wondering why we recommend you to use rent car plus driver service in Bali, and it is because there is no spacious parking area available in Ubud and it is so difficult to get a parking lot.
Besides that, there are many bent roads in Ubud, for those who come to Ubud for the first time will have a possibility of being lost if drive the car by your self.
Other Famous Museum In Ubud