Planning your tropical getaway to Bedugul, Bali? You're in the right place! Furthermore, our Bedugul Bali Travel Guide has got you sorted— from awe-inspiring temple attractions to lively markets and thrilling adventures. Plus, we break down the best way to get here from Denpasar. Therefore, consider this guide your Bedugul bible. Intrigued? Keep reading or skip to what catches your eye!
Klik di sini untuk versi Bahasa Indonesia.
Why Bedugul Should Be on Your "Must-Visit" List: The Bali Travel Guide Essentials
Questioning whether to add Bedugul to your Bali travel plans? Don't. Situated in Bali's picturesque Tabanan Regency, Bedugul offers two unbeatable reasons to visit: its high-altitude climate provides a fantastic break from Bali's typical heat, and its unique blend of natural beauty and cultural richness delivers an authentic Balinese experience you won't find elsewhere. Therefore, make room for Bedugul—your Bali trip won't be complete without it.
How to Get to Bedugul Bali from Denpasar: Modes, Tips, and Tricks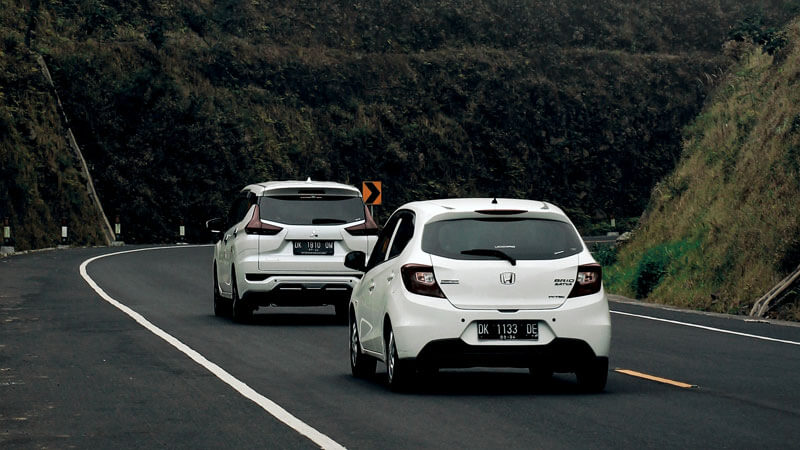 Whether you're on a budget or in the mood to splurge, here's a complete rundown on how to get from Denpasar to Bedugul—making your travel journey effortless.
Must-Knows Before Hitting the Road: Your Complete Bedugul Bali Transport Guide
Whether you want luxury or are budget-conscious, we break down the pros and cons of your travel options.
| Transportation | Pros | Cons | Quick Tip |
| --- | --- | --- | --- |
| Motorbike | Adventurous and flexible. | Colder at higher altitudes. | Pack warm clothes. |
| Private Car | Comfortable and convenient. | Winding, narrow roads can be tricky. | Opt for an experienced local driver. |
| Tour Packages | All-inclusive, guided tours to iconic spots. | Less flexibility in your schedule. | Confirm that must-see attractions are included. |
Top 10 Things to Do in Bedugul Bali: Crafting Your Perfect Itinerary
From breathtaking natural wonders to lively markets, discover the places you can't afford to miss to make your Bedugul visit genuinely magical.
Quick Reference: Essential Attractions Locations and Operating Hours in Your Bedugul Bali Travel Guide
Save time with our consolidated information table covering the best Bedugul attractions.
| # | Attraction | Google Maps Link | Operating Hours |
| --- | --- | --- | --- |
| 1 | Ulun Danu Temple Beratan | Link | 07:00 – 19:00 |
| 2 | Beratan Lake Recreation Park | Link | 24/7 |
| 3 | Bali Botanic Garden | Link | 08:00 – 17:00 |
| 4 | Candi Kuning Market | Link | 09:00 – 18:00 |
| 5 | Joger Luwus | Link | 10:00 – 18:00 |
| 6 | Bali Handara Gate | Link | 06:00 – 18:00 |
| 7 | Lake Buyan and Tamblingan | Link | 24/7 |
| 8 | Bedugul Strawberry Farm | Link | 08:00 – 17:00 |
| 9 | SILA'S Agrotourism | Link | 08:00 – 17:00 |
| 10 | The Blooms Garden | Link | 08:30 – 18:00 |
Before we dive into the beauty of Bedugul, you might find these general Bali guides useful:
1. Ulun Danu Temple Beratan Attractions Unveiled: Your Deep Dive into Bedugul's Spiritual Jewel
First of all, one must-visit holiday spot in Bedugul is Ulun Danu Beratan Temple. This Balinese tourism icon sits on the edge of Lake Beratan and serves as a perfect backdrop for photography while allowing you to bask in natural beauty.
Also, it is not just a backdrop for your following profile picture; Ulun Danu Temple offers a spiritual connection to Bali's religious culture.
Activities at Ulun Danu Temple You Can't-Miss
Photography: Capture the perfect sunrise and sunset moments.
Temple Discovery Walk: Dive into the sacred aura and stunning architecture.
Ticket Price: Click here for ticketing information.
2. Beratan Lake Attractions: Your Perfect Family Adventure Grounds in Bedugul
From boating to fishing, learn what makes Beratan Lake an ideal family vacation spot in Bedugul. Also, there is no entrance fee to access the Beratan lake.
Interesting Activities at Danau Beratan
Boating or Canoeing: Enjoy the lake from atop a boat or canoe.
Fishing: Equipment available for rent.
Jet Skiing: For those seeking an adrenaline rush.
Picnicking: Areas are available for those wanting to relax.
Also, if you're looking for more natural wonders, don't miss our Ultimate Guide to Outdoor Attractions and Activities.
3. Uncover Bali Botanic Garden: A Natural Marvel Worth Every Second
Furthermore, one destination that should be at the top of your Bedugul itinerary is the Bali Botanic Garden.
Above all, as one of Indonesia's most significant botanic gardens, it's a must-visit for anyone exploring Bedugul's natural beauty. Also, this guide offers an insider's peek into the Bali Botanic Garden and sets the stage for the fascinating plants and animals waiting to captivate your senses.
Experiencing the Natural and Recreational Wonders of Bali Botanic Garden
Orchid Collection: A paradise for plant enthusiasts with an extensive orchid selection.
Animal Habitats: Birds and butterflies galore! Pair it with a visit to Bali Bird Park for a whole avian experience.
Bike and E-scooter Rentals: Opt for children's, tandem, or e-scooters for an adventurous tour.
Ticket Information: Click here for detailed pricing.
4. Candi Kuning Market Essentials: What to Buy & How to Haggle
When in Bedugul, a visit to Candi Kuning Market is practically obligatory. Here, you can find a range of local products, from fresh produce to regional crafts.
Above all, if you love shopping, this guide about Bali's Top 10 Shopping Destinations: What to Buy & Where to Find It may be helpful for you.
5. Unique Souvenir Stops at Joger Luwus: Your Bedugul Bali Travel Guide to Quality Finds
Furthermore, Joger Luwus offers a myriad of unique souvenirs, from distinctively designed t-shirts to traditional Balinese trinkets.
Why Visit:
For unique, culturally rich souvenirs.
Highlights:
Joger Luwus sets itself apart with one-of-a-kind designs that reflect Bali's culture.
Types of Souvenirs:

Custom T-shirts: Uniquely designed shirts that go beyond the typical tourist fare.
Balinese Trinkets: Intricate keychains and fridge magnets.
Local Crafts: Handwoven baskets and stone sculptures.
Tips:
Early shopping offers the best selection.
Quality check before purchase is advised.
6. Handara Golf & Country Club Gate: Beyond Instagram, Into Real Fun
You might know Handara Golf & Country Club Gate in Bedugul as an Instagrammable location. However, this guide goes beyond just giving you the perfect photo ops.
Quick Photography Tips at Handara Golf & Country Club Gate
Best Time: Capture stunning shots in the early morning or late afternoon to avoid harsh lighting.
Quick Tips: Mix your angles and choose outfits that pop against the backdrop.
Cost: IDR 50,000 per 10-minute session for that perfect shot.
Beyond the Photos: Recreational Activities at Handara
Also, don't rush off if you've had your fill of photography. Handara also offers a golf course and a restaurant with stunning views.
7. Nature Lovers' Paradise: Lake Buyan and Tamblingan's Secrets Unveiled
For nature enthusiasts, Lake Buyan and Tamblingan in Bedugul are spellbinding. Both lakes are situated close to each other and offer breathtaking natural vistas.
Trekking Guide and Appreciating Nature
Trekking Routes: Various options, from easy to challenging.
Best Time: Early morning is recommended to avoid the heat.
Essentials: Hiking boots, water, and a camera.
Guide: Although you can explore independently, hiring a local guide can provide additional insights into the area's biodiversity.
Cost and Timing: Local guide costs range from IDR 100,000 to IDR 200,000.
Above all, if you love natural attractions, you may want to visit The Munduk Waterfall: Buleleng's Hidden Gem.
8. Strawberry-Picking 101 at Bedugul Strawberry Farm: A How-To Guide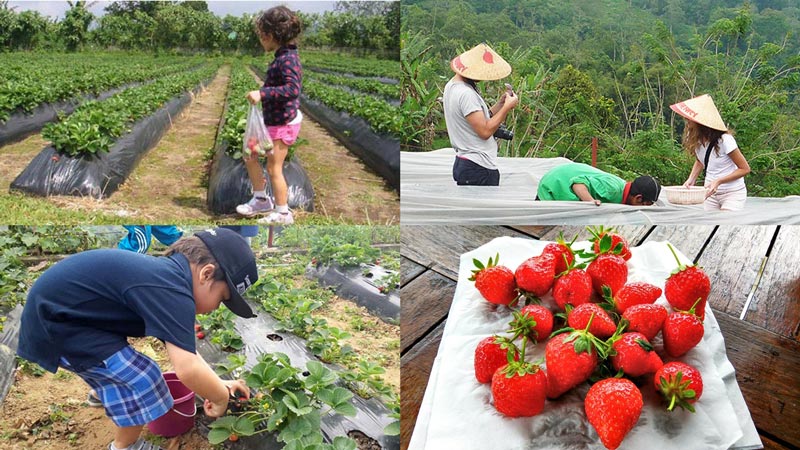 The Bedugul Strawberry Farm is more than just a run-of-the-mill tourist attraction—it's an educational experience, too. Discover the growth journey of strawberries while relishing the opportunity to pick them.
How to Make the Most of Your Strawberry-Picking Tour: From Costs to Harvesting Tips
Best Time to Visit: Go between July and September for peak harvest season.
Choosing Your Strawberries: Opt for fully ripe, spot-free berries.
Field Instructions: Look for on-site information about ripe strawberry varieties.
Entrance and Picking Fee: Click for specific costs.
9. SILA'S Agrotourism Attractions: An Off-The-Beaten-Path Experience in Bedugul
If you're after more than the typical tourist fare, SILA'S Agrotourism offers a unique blend of education and recreation.
What to Expect and Costs
Activities: From agricultural tours to animal farming, there's something for nature enthusiasts.
Tickets: Adults IDR 18,000, Children IDR 10,000.
Additional Costs: Some attractions and workshops have extra fees.
Discover the peaceful side of Bali by engaging in farming activities or gardening workshops. It's an off-the-radar experience that lets you dive deeper into the Balinese way of life. Also, explore more unique activities in Bali here.
10. The Blooms Garden Attractions: Your Guide to Capturing Perfect Instagram Shots
Another must-visit holiday spot in Bedugul is The Blooms Garden. This vibrant location is a haven for photography and Instagram enthusiasts, boasting a variety of colourful flowers and plants.
Instagram-Worthy Spots
Floral Backdrops: Choose from an array of flowers to feature in your photos, from orchids to sunflowers.
Themed Gardens: Certain areas in the garden are designed with specific themes that are incredibly photogenic.
Ticket Price: IDR 30,000 for adults and IDR 15,000 for children. Visit The Blooms Garden's official website for more details.
Your Ultimate Bedugul Bali Travel Guide: Where to Stay, Dine, and Explore
Your Bedugul Stay Sorted: Hotel Picks for Every Budget
Find the perfect accommodation for your trip, broken down by budget categories:
What's Cooking in Bedugul: Your Bedugul Bali Travel Guide to Local Eateries
Wondering what to eat or where to spend your evening in Bedugul? Check out these curated picks:
Dining Options:
Nightlife Attractions:
Bedugul's nightlife is more low-key compared to Kuta or Seminyak. But you can still enjoy:
Scenic evening meals with lakeside views.
Limited bar options.
When to Visit Bedugul Attractions: A Seasonal Bedugul Bali Travel Guide
Altitude: Higher than most of Bali; expect cooler temperatures (18-24°C)
Dry Season (May-Oct):

Ideal for cycling, trekking, and golf
Minimal chances of rain

Rainy Season (Nov-Apr):

Limited outdoor activities
Perfect for photography with lush landscapes

Packing Tip: Bring warm clothing for overnight stays.
Traveling Responsibly in Bedugul: A Conscious Bedugul Bali Travel Guide
Bedugul offers a variety of activities for both adventure enthusiasts and culture lovers. Meanwhile, to enjoy your trip responsibly and safely, here's a comprehensive guide that covers attire, safety norms, and essential travel tips.
Dress Code, Packing Essentials, and Travel Tips
Temples: Conservative attire is recommended when visiting sacred places as a sign of respect for local customs. Read More on the Bali Temple Dress Code.
Water Activities: Choose appropriate swimwear for water-related activities. Always pack a cover-up when not in the water.
Weather-Ready Clothing: Packing a jacket is advisable because the temperatures can drop to 18°C.
Must-Have Apps and Safety Checklist
Essential Apps:
Water Safety at Lake Beratan:
Always wear a life jacket, regardless of your swimming skills.
Consider opting for guided boating tours if you're not an experienced sailor.
Respect for Culture and Environment
Ceremonies: Avoid intruding on or disrupting ongoing ceremonies.
Waste Management: Always dispose of your waste in designated bins, and consider using reusable water bottles and containers.
Quick Safety Checklist for Activities in Bedugul
Hiking: Check the weather, pack essentials, and consider a local guide for safety and insights.
General Tips: Heed on-site warnings, secure your belongings, and have a list of emergency contacts.
Bedugul Travel FAQ: Answering Your Burning Questions
Is Bedugul Suitable for Children?
Yes, absolutely. Outdoor activities in the Botanical Garden offer both fun and educational experiences.
Is Bedugul Safe for Tourists?
Yes, Bedugul is generally considered safe for tourists, but as always, it's important to stay cautious and follow local guidelines.
What are the Must-See Attractions?
The must-see attractions include Ulun Danu Beratan Temple, Lake Beratan, Bali Botanic Garden, and many more.
Can I Visit Bedugul and Tanah Lot in One Day?
It's possible but ambitious. Both spots offer much to see, and the drive between them takes around 1 hour.
What Should I Wear While Visiting Temples?
Wearing a sarong and a sash is mandatory for visitors when visiting temples. These are often available for rent at the temple entrances.
Travel Guide Conclusion: Why Bedugul Bali is a Must-Visit Destination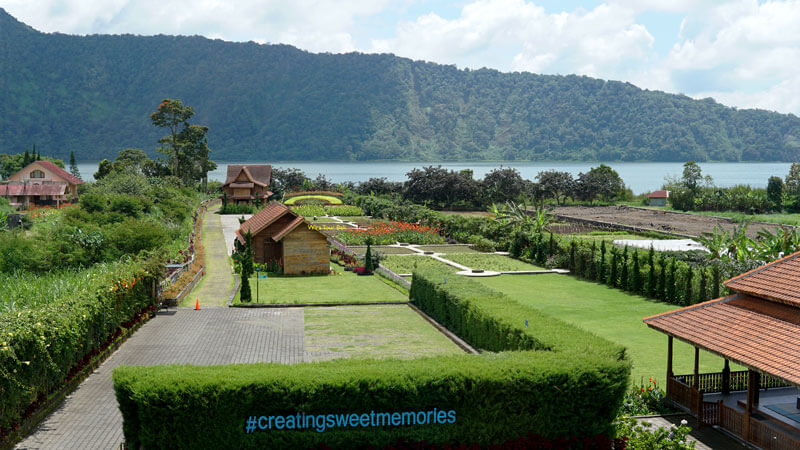 Bedugul offers an array of Bedugul Tourist Attractions and holiday spots suitable for every type of traveller, making it an unmissable Bali destination.
Compelling Reasons Bedugul Should Not Be Missed
Stunning Natural Beauty: Between the natural lakes, tropical forests, and flower gardens, the scenery alone makes the trip worthwhile.
Variety of Activities: Bedugul has something for everyone, from hiking and golf to spiritual tourism.
Accommodations for All Budgets: All options, from cosy homestays to luxurious resorts, are available.
Ease of Access: Strategically located between Denpasar and Singaraja, access is easy across Bali.
Further reading:
Get insights from other travellers about Bedugul by reading travel reviews.