The most favorite tourist destination in Southeast Asia while on a family vacation with children is the island of Bali. These are what our customers said, especially our rafting tour customers from India, Singapore, Hongkong, and Australia! Then what about you, do you also choose Bali for your children's vacation destination? If so, please continue reading this page! Because on this page there are guides of all things that you need to know when creating a Bali family holiday itinerary.
Bahasa Indonesia, "Itinerary Liburan Ke Bali Dengan Anak, Tips, Panduan & Contoh Rencana Perjalanan Wisata" >>>
Many vacationists choose to have holidays to Bali, mainly from Singapore, Australia, India, and Hongkong. Bali tourism facilities are very supportive of vacation spots. Therefore, Bali good for a honeymoon, vacation with friends or family vacation with children.
Bali tourism facilities such as; the ease of finding accommodation, there are many places to eat, it's easy to find transportation. For accommodation, on the island of Bali available from luxury resorts to cheap hotels. Dining options also offer many food menus that match the tastes of many tourists.
Planning A Family Trip To Bali
Based on our experience in providing holiday tour package in Bali as well as Bali car rental services. Most tourists who are planning a family trip to Bali for the first time. When planning a family vacation to Bali with children, they will look for the following information;
Two Choices That You Can Do For
Itinerary To Bali
After getting the holiday information above, and decided to have a vacation in Bali with the children. Then there will be two things that tourists will do.
Make a vacation itinerary to Bali with children.
Request tour package providers in Bali to create a Bali family holiday itinerary. Of course, on the Bali family holiday itinerary with the choice of tourist attractions and holiday activities that you want. This request is popular in Bali as a custom vacation itinerary to Bali.
Then between the two choices of holiday itinerary to Bali with child, which way you will choose? Whatever decision you wish for a family travel itinerary to Bali, there is nothing wrong and nothing is right. However, before you decide on a tour itinerary to Bali with children, knowing some guidelines and tips might be useful for you.
Search Here, Is Bali expensive to visit & how much does it cost to vacation in Bali? >>>
Guide to Bali Family Holiday Itinerary
Most likely you will ask! Where do we get the data so we can give a guide about the plan for a holiday trip to Bali with children? We can conduct to determine the travel itinerary to Bali island with family and children. Due to our experience in providing tour package services in Bali. We also have experience in offering white water rafting in Bali and marine water sports.
With our experience providing tour package in Bali, car rentals with drivers in Bali and Bali holiday activities. We know very well the wishes of vacationists in general who have a vacation with children in Bali. Especially for travelers who visit Bali for the first time.
Therefore, the guide on Bali vacation itinerary with children on this page is not copypaste or the author's assumption. So the itinerary guide with children to Bali on this page at least can help tourists in general when planning travel itineraries to Bali island.
Also, the holiday plan with children in Bali on this page will not be able to meet the criteria of all tourists. Because each tourist has different vacation criteria and the vacation budget of each traveler is also different.
Here are things you need to know before deciding on a travel itinerary with children to Bali.
Search Here, "All Things You Need to Know When Planning a Bali Tourism Itinerary" >>>
The Best Time To Have A Holiday In Bali With Children
You must be wondering about what is the best month to go to Bali? In determining the best season to vacation in Bali with children, the criteria are only two. The dry season and the low holiday season in Bali. The weather in Bali is almost the same as the seasons in other parts of Indonesia.
The dry season in Bali begins from April to October. Indeed, you should avoid holidays during the rainy season in Bali and choose a holiday during the dry season.
Apart from weather factors, the low season of holidays in Bali also plays a vital role in choosing the best vacation time to Bali. Due to during the low season, the price of accommodation, the cost of vacation transportation in Bali is more economical compared during high season in Bali.
In addition to prices, the convenience of holidays during the low season also improves. Because the highway is not too crowded, the ease of finding parking spaces, tourist attractions in Bali are even not crowded.
If you require further detailed knowledge about the best time on holiday to Bali with family or children, please click the link below!
See here, "When is the best time to vacation in Bali with children" >>>
Which part of Bali is the best place to stay for families and kids' holiday?
Which part of Bali is the best to stay? In every tourist area in Bali, there are many choices of accommodation facilities. Whether for honeymooners, holidays with friends or suitable accommodation for children.
Also, the tourism area of ​​Bali is very extensive. The density of road traffic in the tourist areas will extend the travel time of the trip. So, determining the area where you stay before making plans for family vacation trips to Bali is very important. Therefore, your vacation time spent in Bali tourist attractions instead of in the car.
Below the list of the main tourist areas in Bali for choices as a place to stay that sightseers love while on vacation to Bali with the children. The information that you will find is the superiority of each Bali tourism area for family vacations.
After you decide on the selected tourism area for a place to stay in Bali, then you need to decide which hotel in the tourism area in Bali that you want to choose.
Attractions & Children Holiday Activities In Bali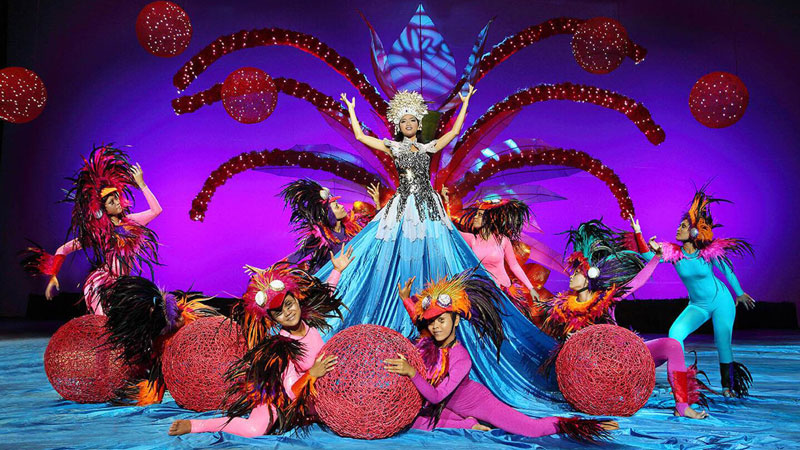 Some understandings make many tourists choose Bali as a family holiday destination or a children's vacation location. However, if you never had a family vacation experience in Bali with children, for sure, you will ask!
What are the children's attractions and the best things to do for children in Bali?
Is Bali an excellent place for a family holiday destination?
What can toddlers do in Bali?
Bali Island is well-known as a family tourist destination. Bali offers many types of tourist attractions and holiday activities that can meet all traveler criteria including children.
For your information, there are so many children's attractions and children's holiday activities in Bali, so it is impossible for me to write it all on one page.
However, to make it easier for you who are for the first time having a vacation with children to Bali. I have written on another page about favorite children's attractions in Bali as well as holiday activities in Bali that kids love.
Please click the below link to get detailed information about children's attractions and holiday activities for children in Bali.
See here, "Top 20 Bali Kid-Friendly Things To Do For Family Vacation" >>>
Holiday Itinerary to Bali with Children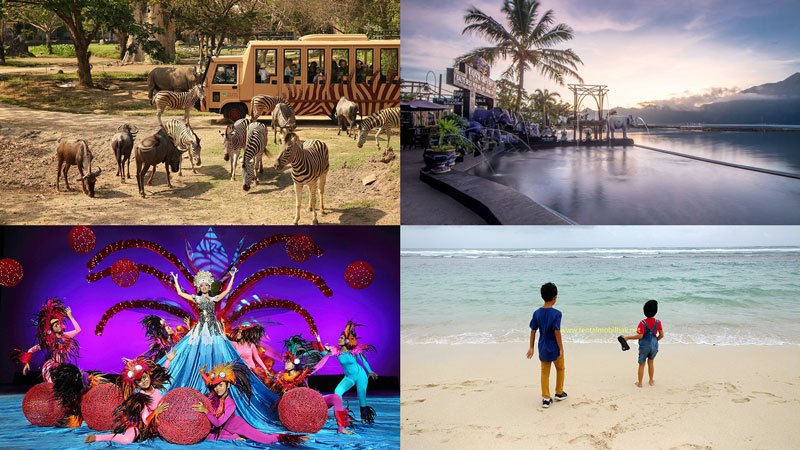 After you know the best vacation time to Bali, the best place to stay as well as great things to do in Bali for kids, then you will be more easily make a Bali trip itinerary with children.
We in providing family vacation package and car rental services with drivers in Bali get much experience in planning a Bali travel itinerary with children. Based on our experience, the criteria of the best holiday itinerary with children must have the following essential factors;
The duration of the one-day trip plan does not exceed 10 hours.
The route in the tour itinerary must be in the same way. Therefore your children are not spent much time in the car.
See Here, "Travel Guide to Bali with Toddlers, Babies & Children You Must Know" >>>
Examples of Bali Family Holiday Itinerary
We often get many questions from our Bali water sports customers, who for the first time visiting Bali. Their issue is on how many days do you need in Bali for vacation? To answer this question is a bit tough — however, most International travelers when visiting Bali on average for five days four nights.
On this page, I will provide an example of a trip plan with kids in Bali. Each sample of the itinerary trip is for one day. If you have a vacation in Bali for more than one day, maybe four days and three nights or even more. Then you can combine each sample of the one day tour itineraries.
Also, the itinerary tour with children in Bali on this page prioritizes children's holidays. Because of the priority for children's holidays, the itinerary will visit many children's attractions and holiday activities for children in Bali.
Also, I assume that you are staying in the area of ​​southern Bali tourist attractions such as; Kuta, Legian, Seminyak, Jimbaran or Nusa Dua. Here are some examples of travel itineraries to Bali with children.
See Here, "5 Child-Friendly Cafes & Places To Eat for Children in Bali" >>>
South Bali Vacation Itinerary For 1 Day With Kids
Find Here, "Three Days Holiday Itinerary In Nusa Dua Bali With Travel Guide" >>>
Children's Vacation Itinerary to Bali Safari Marine Park In One Day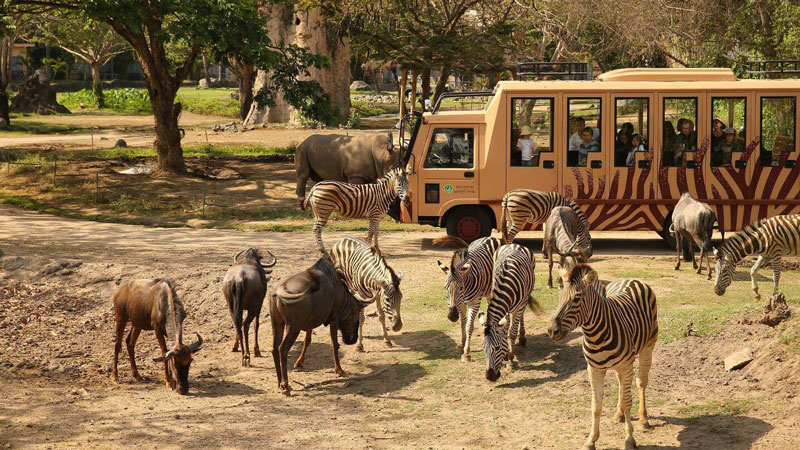 | Time | Vacation Location |
| --- | --- |
| 09:00 | Depart from your hotel. |
| 09:30 | Family photos with children at Upside Down World. Upside Down World is a unique photo studio that makes people in the picture seem flying. |
| 11:15 | Vacation to Big Garden Corner in Sanur ​​Bali. Big Garden Corner is a new type of family attraction in Bali, which offer a garden with plenty of stone sculpture. |
| 12:30 | Lunch at the Kedaton Restaurant Sanur with Indonesian Culinary. |
| 13:45 | Depart for Bali Safari & Marine Park Gianyar |
| 14:15 | Holidays at Bali Safari & Marine Park. |
| 18:00 | Return to your hotel. |
Program Of Bedugul Tanah Lot Tour In a Day
| Time | Tourist attraction |
| --- | --- |
| 08:00 | Departure from hotel. |
| 10:00 | Holidays to Ulun Danu Temple Beratan Lake Bedugul. |
| 12:00 | Lunch at Mentari restaurant in Bedugul, with buffet style menu and you can eat as much as you like. |
| 13:30 | Buying Bali souvenirs at Joger Luwus in Bedugul. |
| 16:00 | Visiting Alas Kedaton Monkey Forest. |
| 17:00 | Vacation to Tanah Lot Temple Bali. |
| 18:30 | Return to your hotel. |
Find Here, "Bali Tanah Lot Temple Vacation Itinerary Idea" >>>
Kintamani Trip Plan With Children In One Day
One Day Trip Plan To Ubud with Children
Read More, "How To Spend A Day In Ubud With 1-Day Ubud Itinerary" >>>
Kids Holiday Itinerary To Kuta Bali In One Day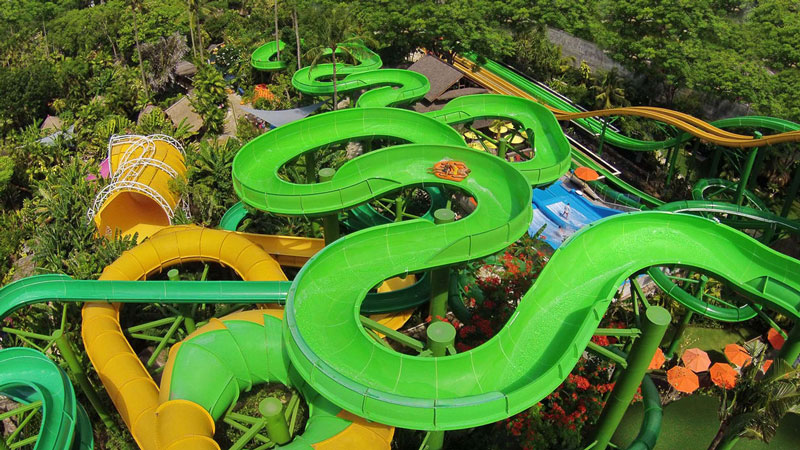 Then what about Kuta tourist attractions, how is it the itinerary plan. When tourists have a vacation at Kuta Bali tourist attractions with children, most will visit the waterpark, Kuta beach, and shopping malls. The famous shopping mall in Kuta Bali such as Kuta Beachwalk Mall, or Discovery Shopping Mall.
Read Here, "10 Best Shopping Places In Kuta Bali Popular With Tourist" >>>
If you want to invite your child to visit the waterpark in Kuta Bali, then the choice is Waterbom Park Kuta. Most children feel at home when having a vacation to Waterbom Park Kuta. So prepare a vacation time approximately 5 hours at Bali Waterbom Park Kuta.
For a holiday on the Kuta beach Bali, it's a good idea to visit 1 hour before sunset, which is around 17:00. Because your children not exposed to the sun and you can see the sunset view of Kuta beach Bali.
Search Here, "10 White Sand Beach Attractions in Bali that Are Good for Children" >>>
Read More, "10 Days Bali Vacation Itinerary, The Perfect Way To Visit The Best of Bali" >>>